The Beginning of the Cold War
This lesson introduces the Cold War and the underlying struggle between the American West and the Soviet East. The essential question is: Who were the two superpowers fighting in the Cold War and what were the fundamental differences over which they were fighting?


Powered by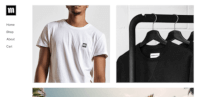 Create your own unique website with customizable templates.